Skip to product information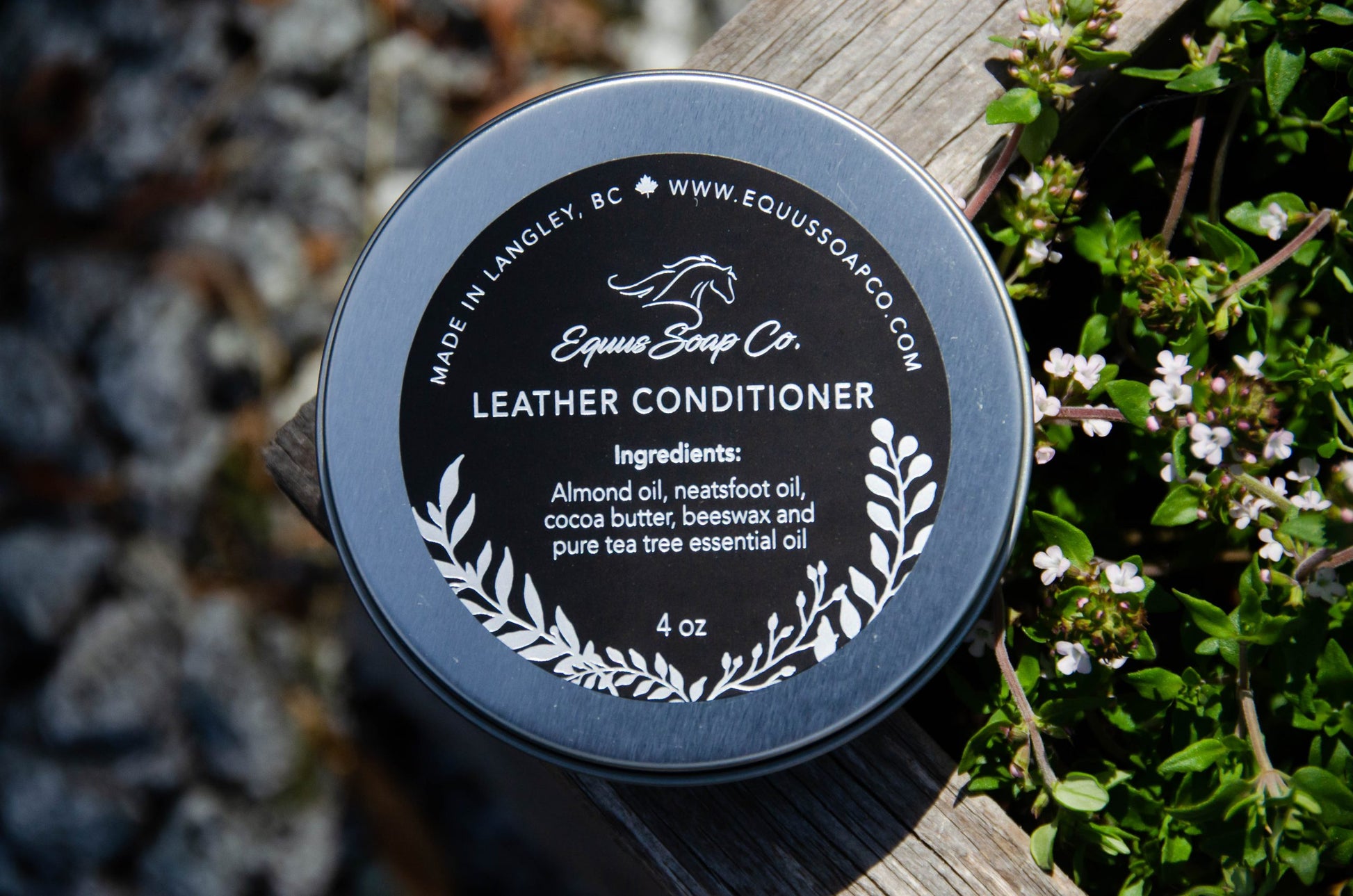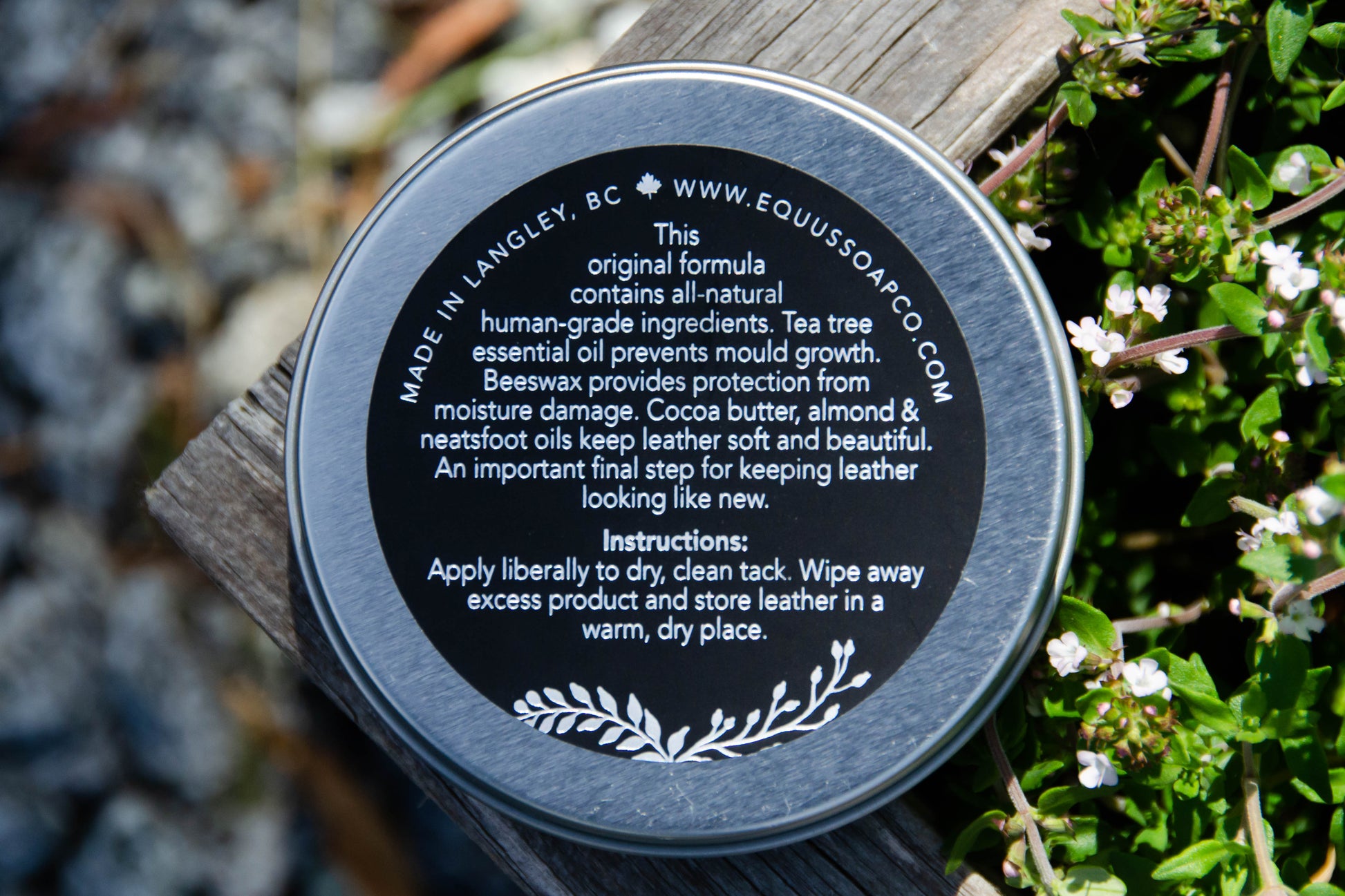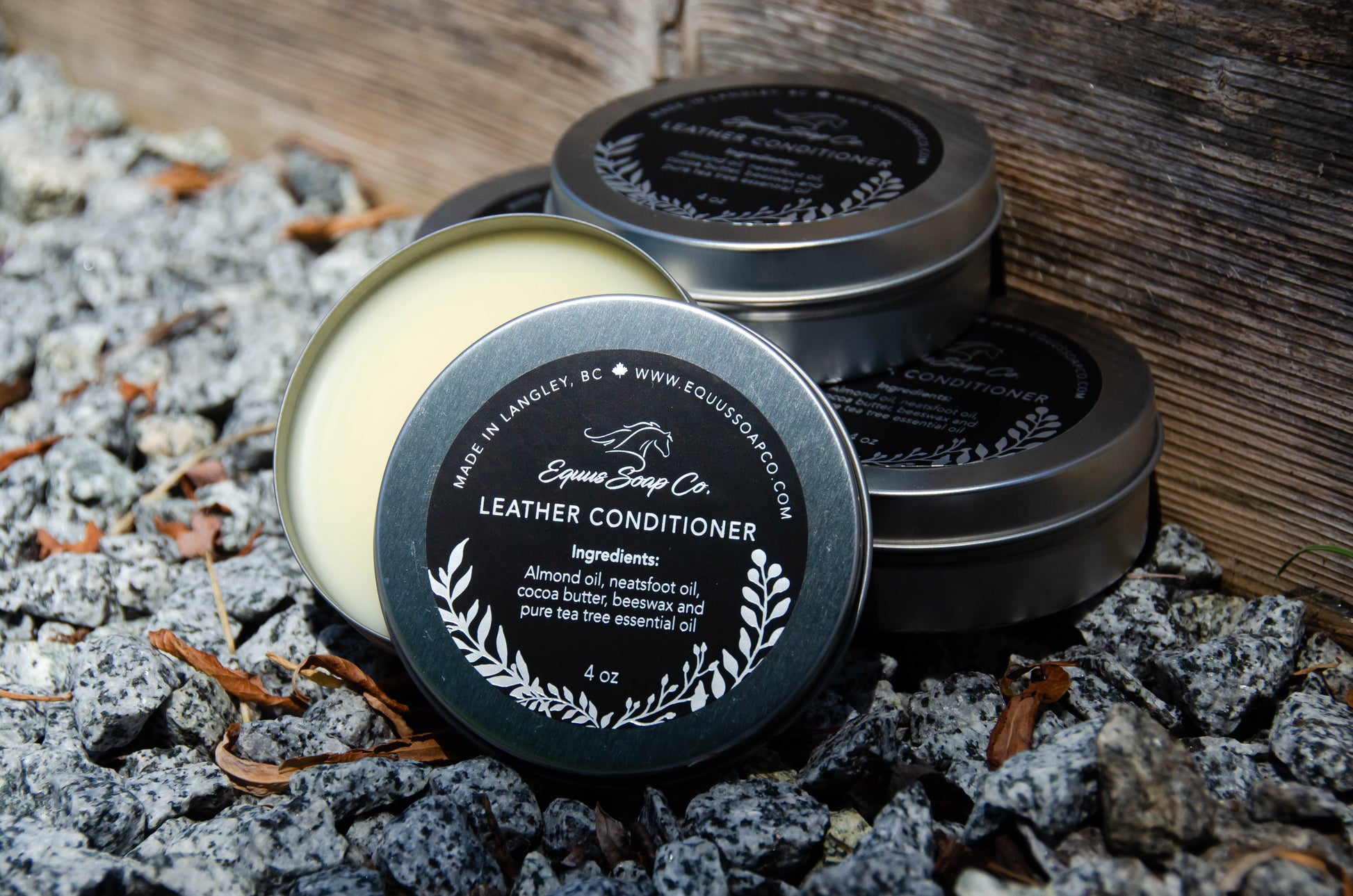 Leather Conditioner (Step 2)
Sale price
$30.00
Regular price

Our Equus Leather Conditioner is the second step our leather protection system. Our leather conditioner (original formula) contains tea tree oil to prevent mould growth on your tack plus beeswax to waterproof and cocoa butter and almond oil to keep leather soft and beautiful. An important final step for keeping leather looking like new.
Step 2: Before using our leather conditioner, be sure to clean your leather item (typically a saddle but can be used on all types of leather) first thoroughly. Using a clean cloth, apply the conditioner directly to the cloth. Using a circle motion apply the conditioner to the leather.
Ingredients: Almond oil, cocoa butter, beeswax, pure tea tree essential oil.
4oz