Skip to product information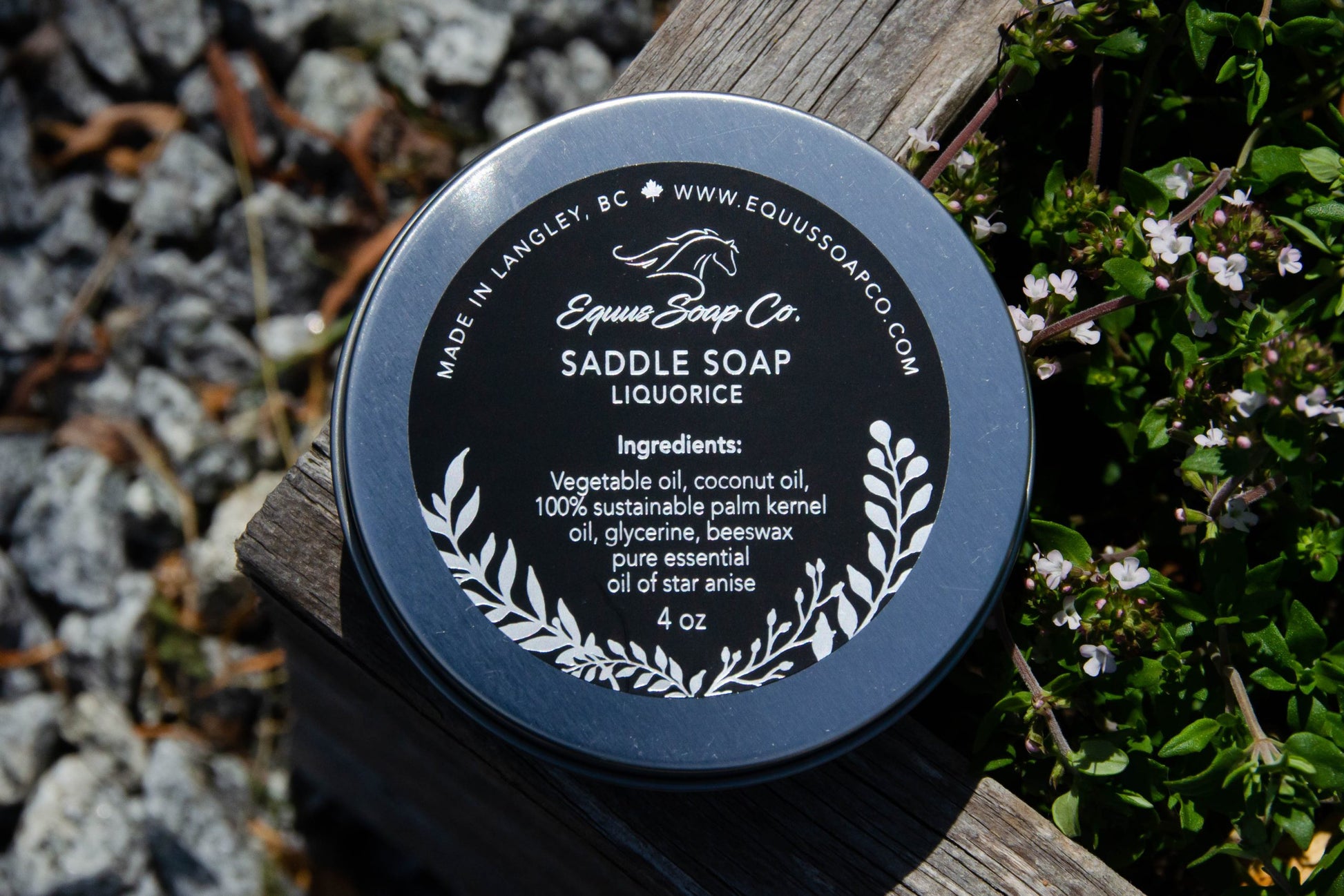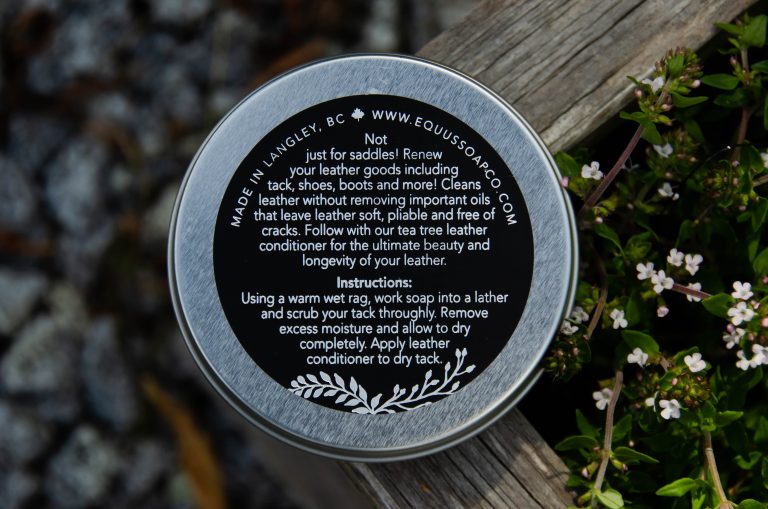 Liquorice Saddle Soap (Step 1)
Sale price
$30.00
Regular price

Our Equus Saddle soap is used for cleaning, conditioning and protecting leather. This is the first part of our two step system. It's NOT just for saddles! It can be used on all leather items, including shoes, boots, jackets and more.
Our Equus Saddle Soap is has been formulated with natural ingredients to ensure its multi use purposes. Most saddle soaps contain lye, sodium hydroxide (chemical base) which can cause the leather to dry out and crack over the long term. Equus Saddle Soap is all natural.
Step 1: Not just for saddles! Renew your leather goods including tack, m shoes, boots and more! This original formula cleans leather without removing important oils that keep leather soft, pliable and free of cracks. Follow with Step 2 (leather conditioner) for the ultimate beauty and longevity of your leather.
** If you are using this product on another leather item that you are concerned with and want to ensure it won't cause damage, try a test spot first.**
Ingredients: Coconut oil, Palm Kernel oil (100% sustainable), vegetable oil, beeswax, glycerine and therapeutic grade essential oil of star anise.
4oz